Training Tomorrow's Surgeons
Join our tradition of excellence
We're training compassionate, competent surgeons who are dedicated to patient care. Discover what the Sparrow/MSU General Surgery Residency Program is all about.
Application Requirements
We're looking for new talent to join our program. Learn more about our application requirements and interview process.
View Requirements
Program review of Applications
First Year Avg.
110
CASES
Get Early Operative Experience
It's no secret. The best way to become skilled in general surgery is to receive regular operative experience. Our Residents are in the operating room as early as week 3 of the program.  Our program structure will train, challenge, and prepare you for a successful career in surgery.
Curriculum Details
Curriculum
The five year curriculum is carefully and thoughtfully planned to maximize the educational and clinical experience. Our residents gain progressive responsibility throughout this period. Professionalism and clinical competence are two aspects that are especially emphasized. Upon graduation, the new surgeon is then able to successfully enter practice or pursue a fellowship.
Rotations
Rotation schedules provide a well rounded operative experience with increasing participation as residents progress through the program.
Research
Research is an important part of our program. We offer research opportunities in basic science, clinical, and surgical educational areas.
Didactics
We provide an extensive didactics program covering Morbidity and Mortality, Grand Rounds topics, chapter reviews and more.
View Curriculum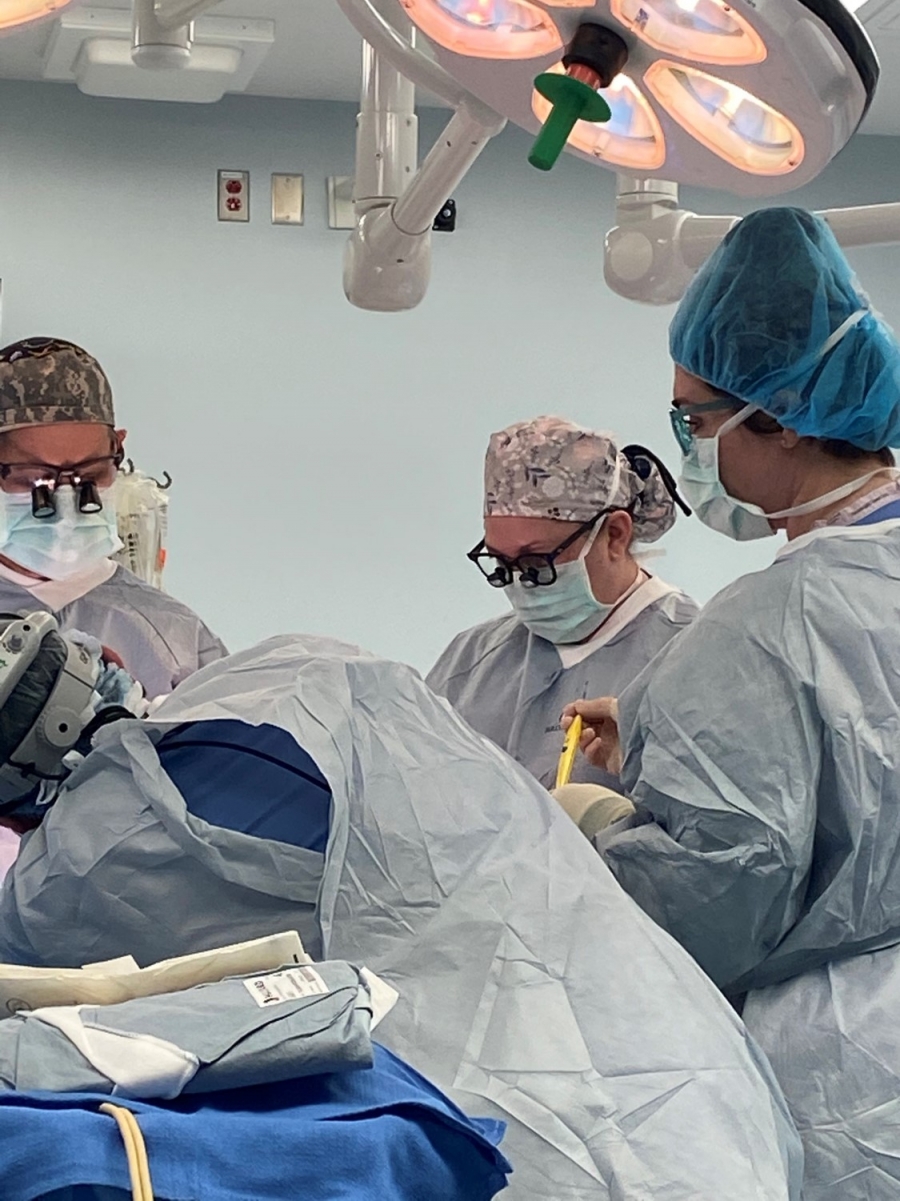 Faculty
Our faculty consists of a strong educational group of skilled surgeons.  Each of them are dedicated to the enhancement of medicine and the education of residents and medical students.  They represent a wide range of sub-specialties and each add to the robust training environment.
View the Faculty